Teacher's Day (Primary Section)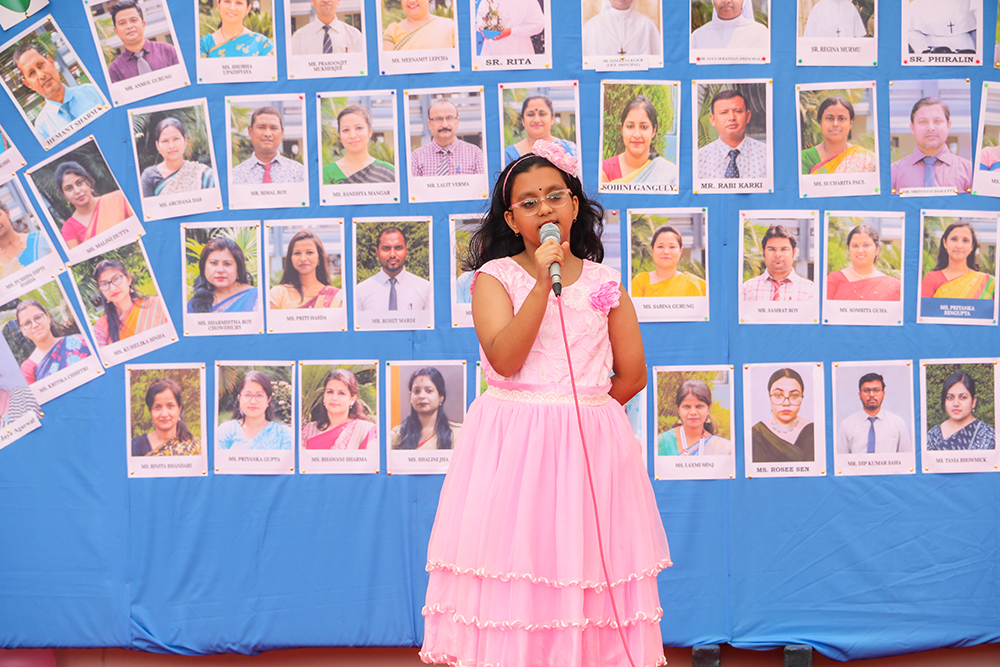 Students are like young soldiers in the battlefield of education who rely very heavily on their commanders for the correct instructions. The gratitude and respect induced within their hearts come out of faith and trust which they entrust on their teachers. Thus a long association between teachers and students in school often leads to an eternal bond of love and affection.
On this sweet note, the primary wing of Auxilium Convent School celebrated Teacher's Day occasion one day in advance on September 4th, 2023 amidst huge excitement, unparalleled enthusiasm and loud cheer.
On this occasion, all the staff members in the primary wing witnessed a sparkling array of colorful programme presented by the students of Class I–IV in the honor of the respected Sisters and adorable teachers. The grand ceremony included welcoming of each and every teacher followed by prayer, Bible reading and intercession along with Teacher's Day Speech, singing, dance etc.
The day shall be remembered as yet another milestone when all the students reiterated their 'Voice of Love' that echoed louder and vibrated the message of love saying – "A teacher is a doctor who heals ignorance and an artist who inspire creativity".
In a nutshell, through this ceremony, the students of the primary wing stated that they owe their teachers everything for their selfless service and contribution. They also acknowledged the fact that teachers are the ones who shape students' future and are indeed the building blocks of the Nation.
On behalf of the school management and administration, the principal of the school, dear Sr. Jaya Sebastian in her message thanked all the students for their love and affection towards Sisters and teachers and prayed for their good health and ultimate success.
Monday, 11th September 2023