Talent Hunt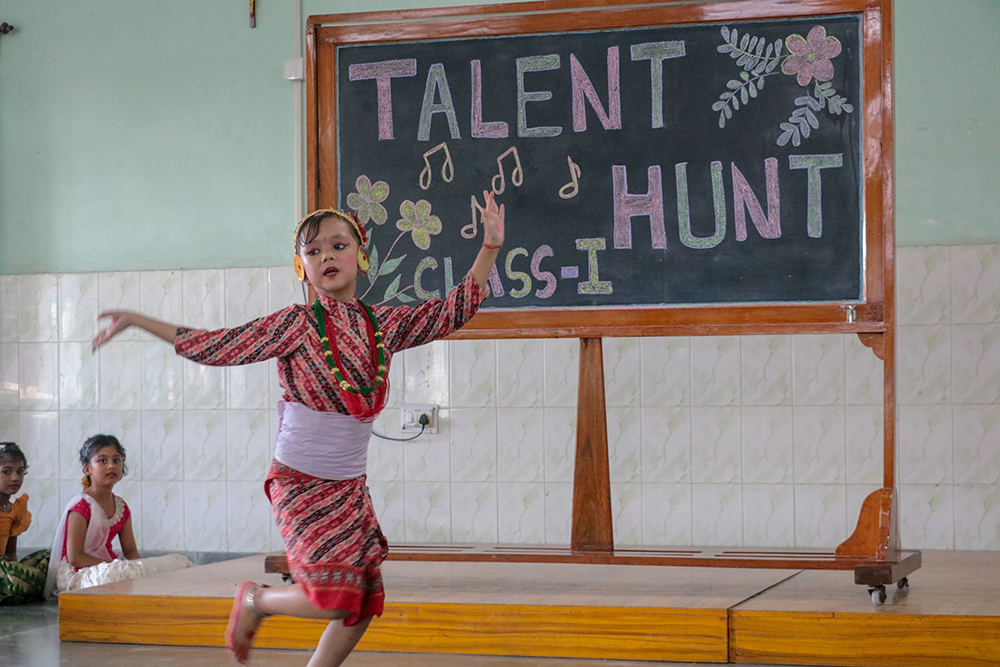 Little children are like buds in a garden. They should be carefully and lovingly nurtured, as they are the future of the nation and the citizens of tomorrow. They are the real strength of a country and the very foundation of any society.
On this note, Class I students of Auxilium Convent School participated in various inter-class co-curricular events viz. drawing, singing, dance, tabla, guitar, handwriting, story-telling, recitation etc. to prove their extraordinary skills. The events were conducted on 18th and 19th of October '22 at the school premises where the names of the winners were decided after a cut-throat competition.
Alongside aforesaid events, on 21st October '22, Class II – IV students of the primary wing also showcased their talent in Story telling competition which has drawn a widespread appreciation from all corners.
All the events were adjudicated by a panel of judges that included dear Sisters and teachers who were very clinical in delivering their responsibility.
Auxilium salutes the efforts of the parents and guardians who are trying their best to shape the future of their little kids by keeping their eyes not only on academics and health but also morality and character formation. In future, since their children's role in nation building shall be indispensable hence the hunt for exceptional talent today is a must in which the school management shall leave no stone unturned.
Friday, 4th November 2022