Orientation by Sr. Sini Mathew (31st Mar 2023)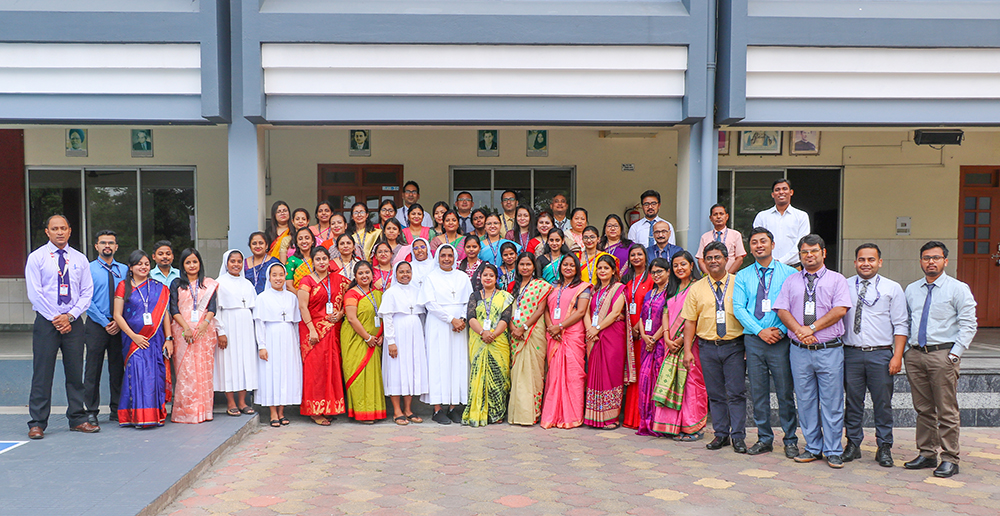 The preparation of new scholastic session 2023-24 began in Auxilium Convent School with Orientation Programme that was guided towards healing exhausted minds of teachers who sometimes lose their rhythm in daily battles of life while teaching the students.
The Programme was conducted by the Provincial Superior, Sr. Sini Mathew on 31st Mar 2023. The daylong conference was attended by the Sisters of MSMHC congregation and members of the teaching fraternity from both Auxilium Convent School and Auxilium Preparatory Center.
The seminar conducted by Sr. Sini on this day was helpful in bringing the self–confidence of the teachers ahead of new scholastic year. In this regard, the members of the teaching fraternity were assured of God's love and abundant blessings.
In this connection, all the teachers were implored to raise the standard of their teaching by exercising good habits like hard work, courage and determination. Also, they were counseled towards having better dreams and vision so that the school and students may be served the best possible way.
The lectures delivered by dear Sister on topics such as – "Good Effects of Reading", "Count Your Blessings", "Encouragement does Wonders", "Aftereffects of COVID–19", "Integral Education" etc. worked like a medicine to treat the ailing hearts and minds of all the teachers.
The teachers of Auxilium were thankful to dear Sr. Sini for her valuable advices and ideas to rejuvenate, revitalize and spice up their teaching skills ahead of new scholastic year 2023-24.
Overall, the day workshop organized by the school management left a vast impact on teachers' inter-personal relationship with each other and inspired everyone to become good human beings. As a whole, the conference shall lead the teachers to become skillful individuals with professional approach and creative thinking in future.
Friday, 14th April 2023