INVESTITURE CEREMONY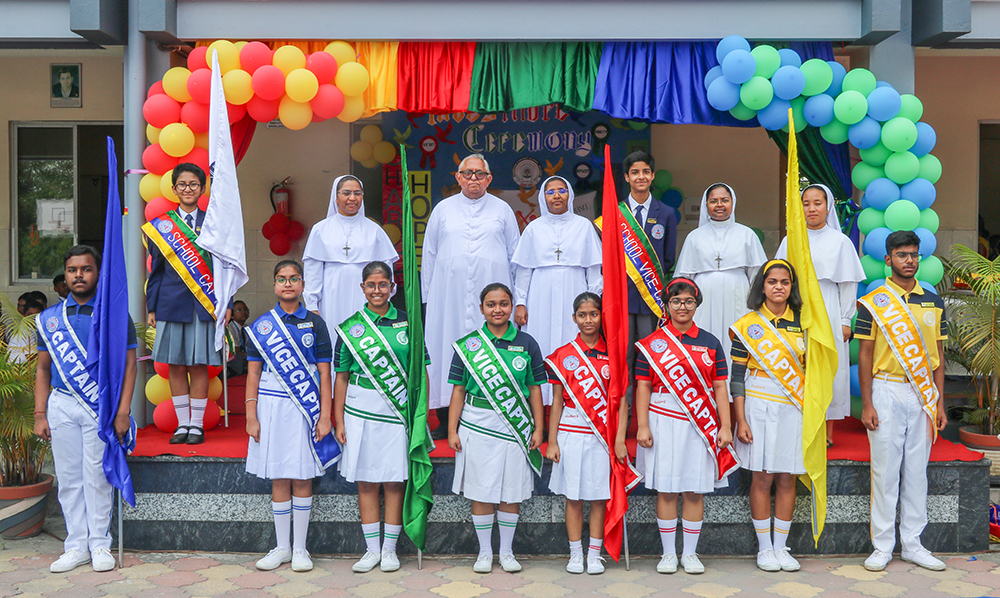 27th April 2023 marked the beginning of a new dawn for the emerging leaders in Auxilium Convent School as the budding young pioneers were vested with responsibilities to lead the school ahead in the ongoing session. The programme and proceedings were conducted smoothly under the guidance of dear Principal, Vice-Principal and other teachers.
Fr. John Berger, the Parish priest of Don Bosco shrine adorned the seat of the chief guest for the day. He is a well renowned personality with humanitarian values who is much respected in the society as a spiritual leader and holds a vast experience in religious philosophy.
On this occasion, he motivated the tender minds and blessed them abundantly to carry out all their duties and responsibilities effectively. He also urged the school captains to be determined and focused in their line of duties and also advised them not to get distracted by insignificant matters.
The School Captains, the House Captains and the Vice Captains were presented with the sash and House flags which bears the insignia of their position. Fr. Berger administered the oath of office to the Captains, who pledged to be committed and adhere to the values upheld by the school.
The office bearers, Prefects, Vice Prefects, student guides were distributed with badges by the honorable Principal and Vice Principal respectively. All the members of the students Council were also given their badges with a note on their tasks and responsibilities.
To make the occasion glittering, an array of programme like dance and music was performed by ACS students. Finally the curtains were drawn with the singing of the school anthem by the entire school.
Sunday, 30th April 2023