Children's Day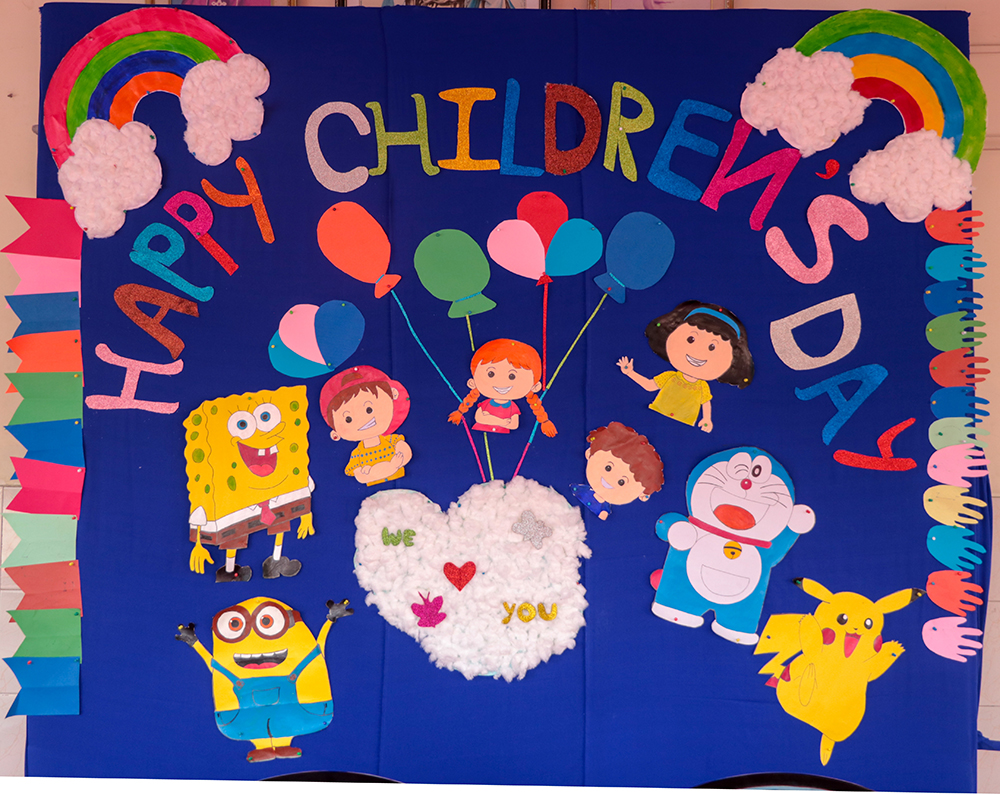 "Every child is a different flower, and together, they make this world a beautiful garden".
A school is a mini society and no society is complete without celebrating the joy of life involving children. If children are the lights of God that keep any institution illuminated then childhood is like a garden where teachers plant honesty to reap trust and goodness in them.
Auxilium always showers the blessings of unlimited love and bounteous happiness towards children irrespective of their age, standard or status. On this note, the Children's Day was celebrated on 14th Nov. '22 in the school premises with a lot of fervor and enthusiasm. The teachers in the academic wing, under the care of sisters in the administration performed a short programme to enthrall all the students. The ceremony included a colorful programme conducted by the teachers that included a short speech on children's day occasion, group song, solo song and dance, mono-acting, group dance and so on. On this occasion, the students of the primary wing i.e. Class I to IV participated in a jaw dropping Fancy Dress competition. Besides this, Football match for boys and Throw ball match for girls were also conducted.
The day was wrapped in joy and laughter as students were allowed to take a day off from their normal studies which helped them to get involved in various sports activities other than partying among themselves.
Occasions like this always help students build healthy and cordial relation with their teachers. These feathery moments form an integral part of school life that is necessary for the all-round development of the students.
In her message, the principal of the school blessed all the children and recommended everyone to lead a simple student life by keeping a balance between academics and co-curricular activities. She also asked each and every one to be grateful and thankful to God for his mercy and kindness.
Thursday, 17th November 2022