Welcoming of Class I Students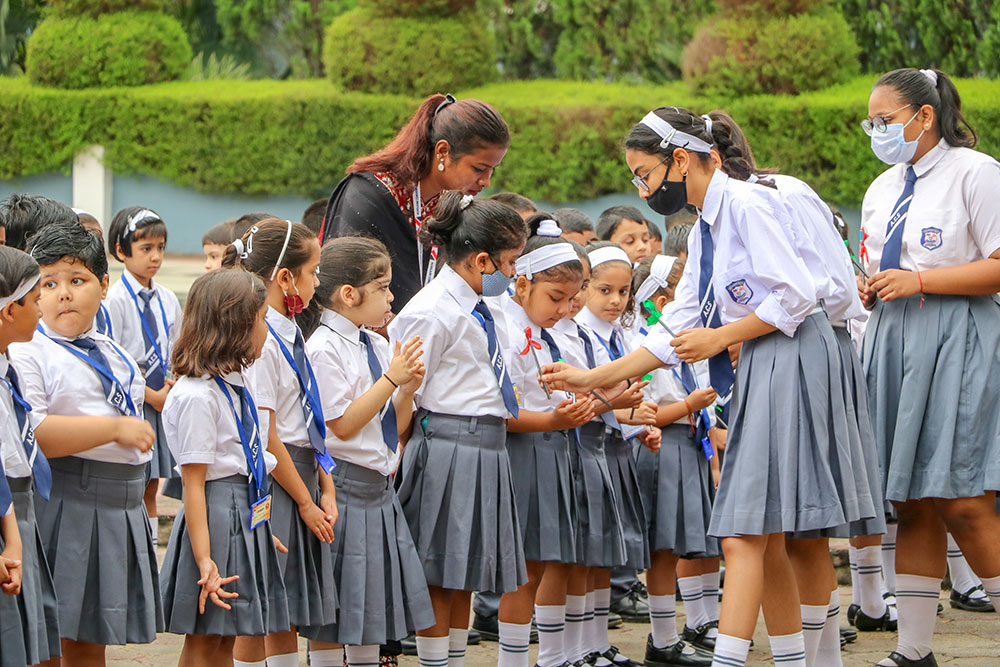 Auxilium greeted the young and tender Class I children on Wednesday, 6th of April 2022 through a formal welcoming ceremony which marked the beginning of their journey on the ship of hopes and dreams at Auxilium Convent School for a brighter future.
The occasion took place on a privileged note amidst prayers and devotion. The very spark of divine spirituality was infused in the minds of children through meditation and prayer service conducted by Sisters and teachers.
Like every year, the Sisters and teachers of Auxilium family took a vow to commit themselves to the service of these little toddlers so that their hidden talents can be explored in the days ahead and they become real lights in the society.
The senior most batch of Class X students greeted the freshers with lots of love and admiration. The Sisters and teachers embraced the special messengers of God with a heart full of prayers and voices full of praises.
Thursday, 21st April 2022