Teacher's Day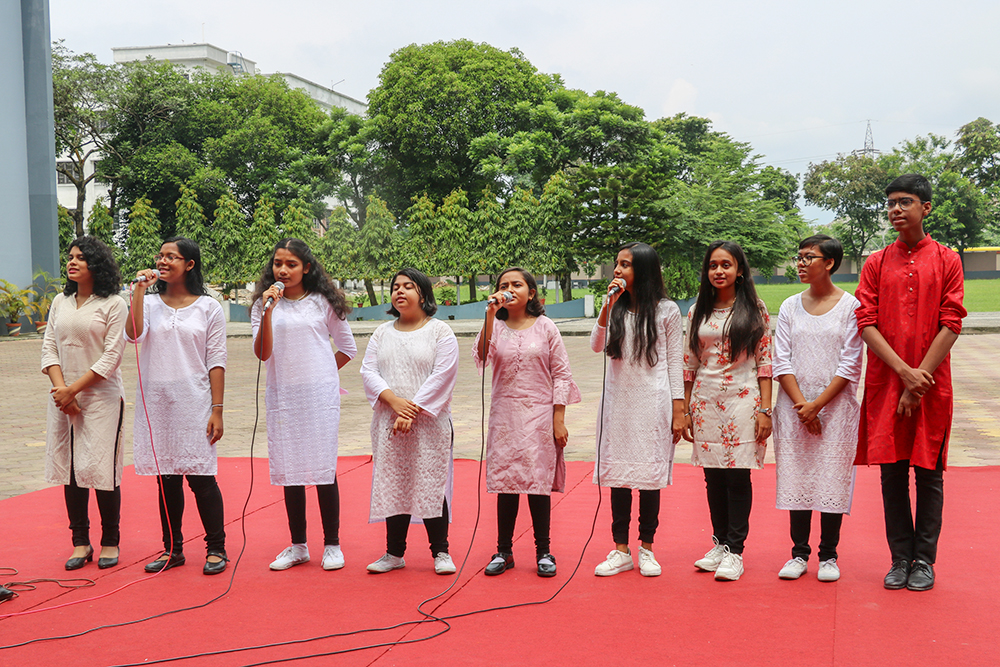 It is said – "A Teacher takes a hand, opens a mind and touches a heart in a most creative way so that the darkness of ignorance in the life of students may be removed leading them on a journey to conquer the impossible".
Teacher's Day at Auxilium Convent School was observed in anticipation with much fun and enthusiasm on 30th Aug '22. In this regard, the fever ran high into the bloodstream of the students and they organized a delightful program to pay deep reverence to the respected Sisters and all the beloved teachers.
To honor the teachers in a most captivating way, the students of Auxilium, in their stipulated time, staged a colorful program that began with thoughts & speech followed by singing, dance & other fun filled items. Overall, the occasion was marked on an entertaining note.
The glitter of the occasion might have been short lived but the echo of its love and gratitude would last forever through the passage of time.
The principal of the school, on this occasion, expressed her sincere gratitude to all the teachers for their commitment, hard work, dedication and cooperation towards the smooth functioning of the school.
Besides this, she also prayed to dear Lord for all the teachers with their family members for God's abundant mercy and kindness so that everyone is blessed with good health, happiness, prosperity and enlightenment.
Tuesday, 20th September 2022