"STUDENT GUIDES INVESTITURE CEREMONY" (PRIMARY WING)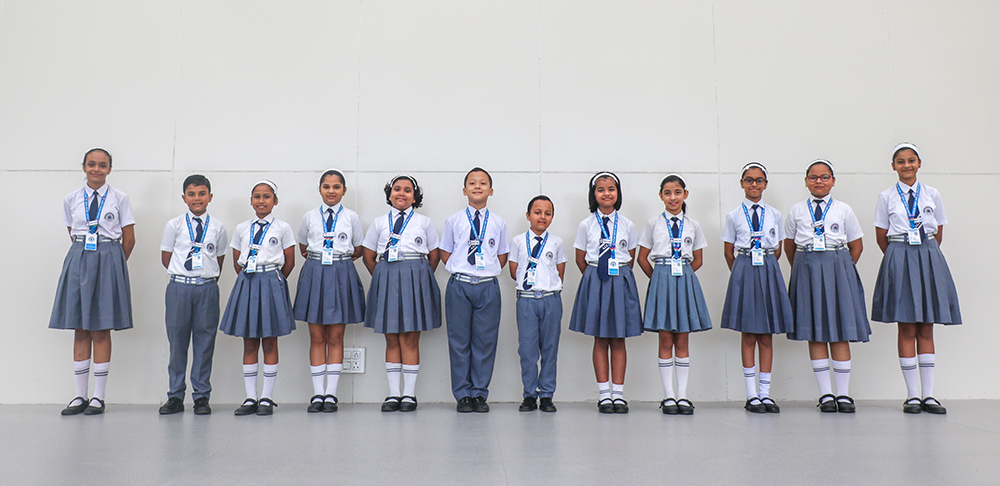 August 22nd, 2023 marked the beginning of a new dawn for the emerging leaders of Auxilium Convent School as the budding young pioneers of the Primary wing were vested with responsibility of student guides. The programme and proceedings were conducted smoothly under the guidance of dear Principal, Vice-Principal and other teachers.
On this occasion, the Principal, Sr. Jaya Sebastian, inspired the tender minds by emphasizing on the need of grabbing opportunity to become successful leaders in life. She urged the student guides to be determined and focused in their line of duty and also advised them not to get distracted by trivial matters.
All the student guides were adorned with badges which bear the insignia of their position. Sr. Principal administered the oath of office to the student guides, who in return pledged to be committed to the values upheld by the school.
Friday, 25th August 2023