Story Telling Competition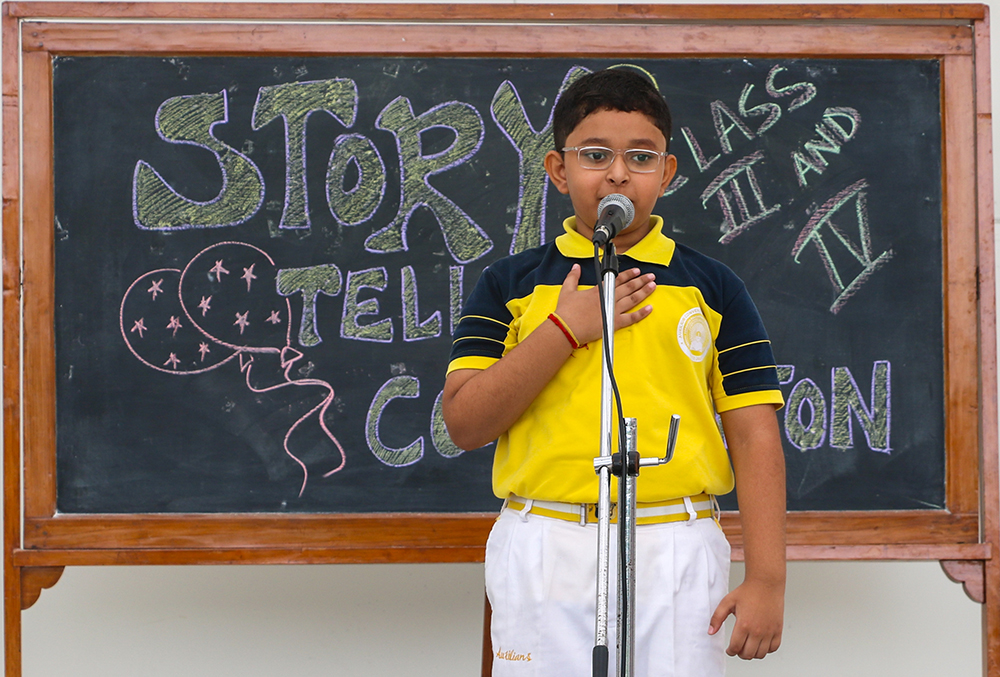 Stories always give wings to our imagination and take us to places beyond the boundaries of this physical world. Narrating a story in front of a large group of audience boosts the level of confidence among children and thus helps them to become good speakers in future.
Stories in the life of kids shape their thinking and transport them to a land of fantasy and imagination.
On this note, young learners of Auxilium Convent School from Primary section participated in inter-house 'Story Telling Competition' on 25th July '23.
Each participant presented his/her story with the use of facial expressions and good command over voice modulation. To captivate the audience's attention, the little narrators used excellent oratory skills. Each and every story was recited with a moral. The presentation skill of the tiny tots was so brilliant and outstanding that everyone was caught by surprise.
On this occasion, the Principal of the school congratulated all the participating students for their extraordinary talent in storytelling and admired them for their brilliant merit in the field of public speaking.
Wednesday, 2nd August 2023