Silver Jubilee (25 years of Journey in the congregation)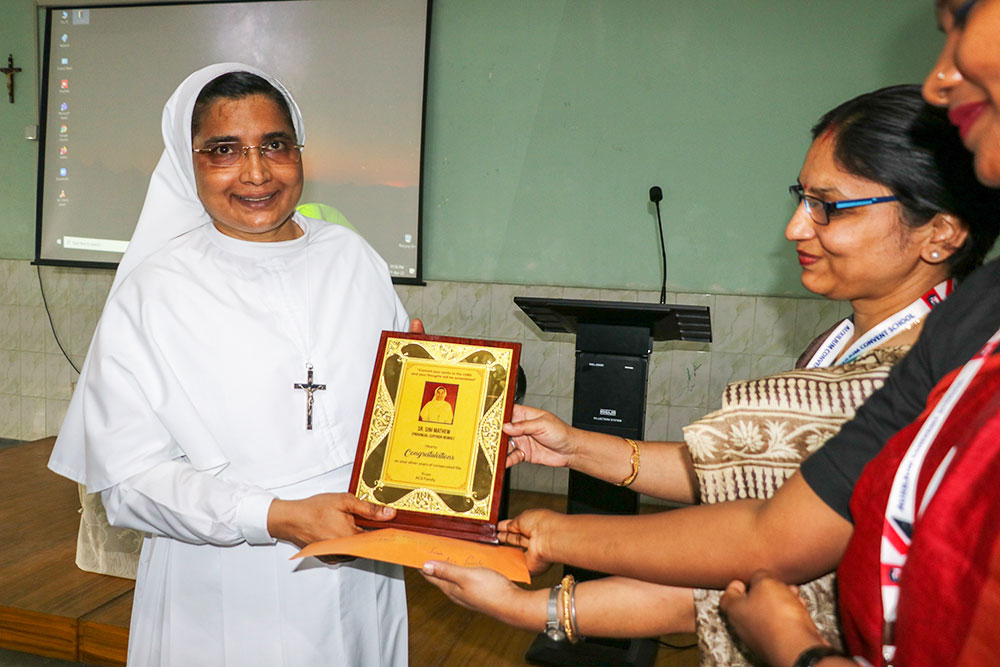 Sr. Sini Mathew
All the members of Auxilium family congratulated dear Sr.Sini for her 25 years of long association with MSMHC congregation.
On this occasion, Principal Sr. Jaya Sebastian, vice-principal Sr. Sangeeta Kujur along with all the sisters of the convent & members of teaching and non-teaching fraternity at ACS expressed their joy and happiness to appreciate Sr. Sini for her shinning example of efforts & endeavour towards contemplating beautiful ideas in delivering her duties & responsibilities towards the progress of the congregation.
It has indeed been an incredible journey of 25 years out of which 14 golden years of her are attached with the welfare of Auxilium Convent School whether directly or indirectly.
Everyone, in this regard, thanked dear Sr. Sini for her uncompromising sacrifices and endeavour towards the betterment of Auxilium Convent School and bringing it upfront in the map of Siliguri. On this occasion, loads of good wishes were showered as she moves ahead in her next phase of God's mission to touch the lives of people around her.
Thursday, 21st April 2022