Shreshthdeep Singh - Class VII C, Karate – Do Championship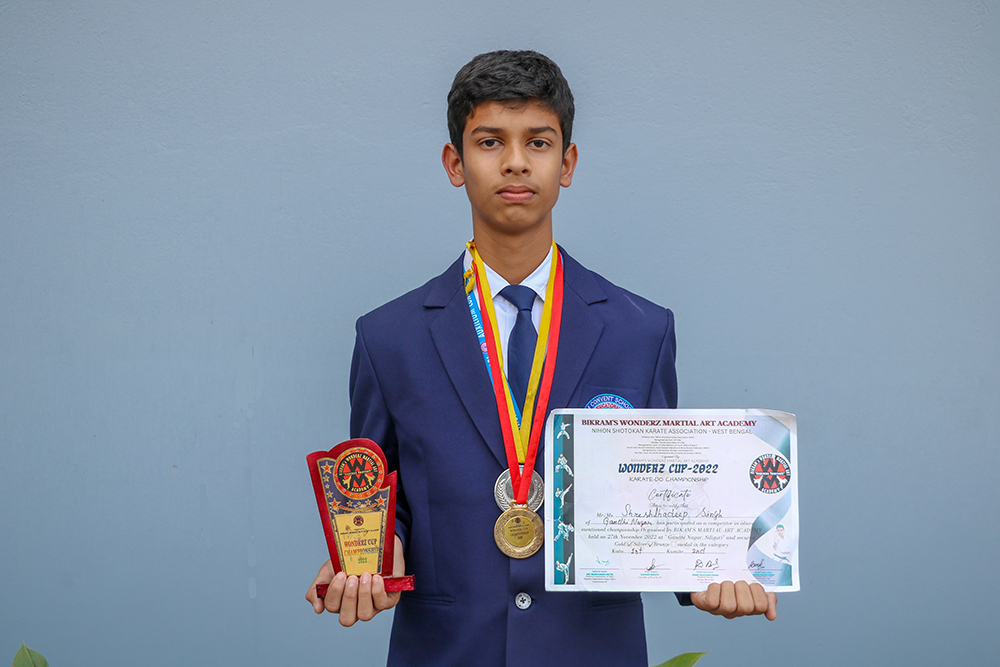 All of us have heard about Karate which is a Japanese form of Martial Art. It demands rigorous training before a trainee candidate can be awarded a certificate of completion.
In this regard, Auxilium student Shreshthdeep Singh of Class VII C participated as a competitor in Wonderz Cup – 2022 Karate – Do Championship conducted and organized by Bikram's Wonderz Martial Art Academy held on 27th Nov 2022 and secured Gold medal in the category Kata as well as Silver medal in the category Kumite. Other than medals, he was also felicitated with a certificate and a trophy.
On his achievement, the principal of the school, Sr. Jaya Sebastian honored him for his accomplishments and rendered her best wishes.
It is indeed a proud moment for every Auxilian to acknowledge the fact that young students are progressing in the field of self – defense and combat to leave their footprints in a world where attack is the best defense.
Tuesday, 20th December 2022