Road Safety Awareness Campaign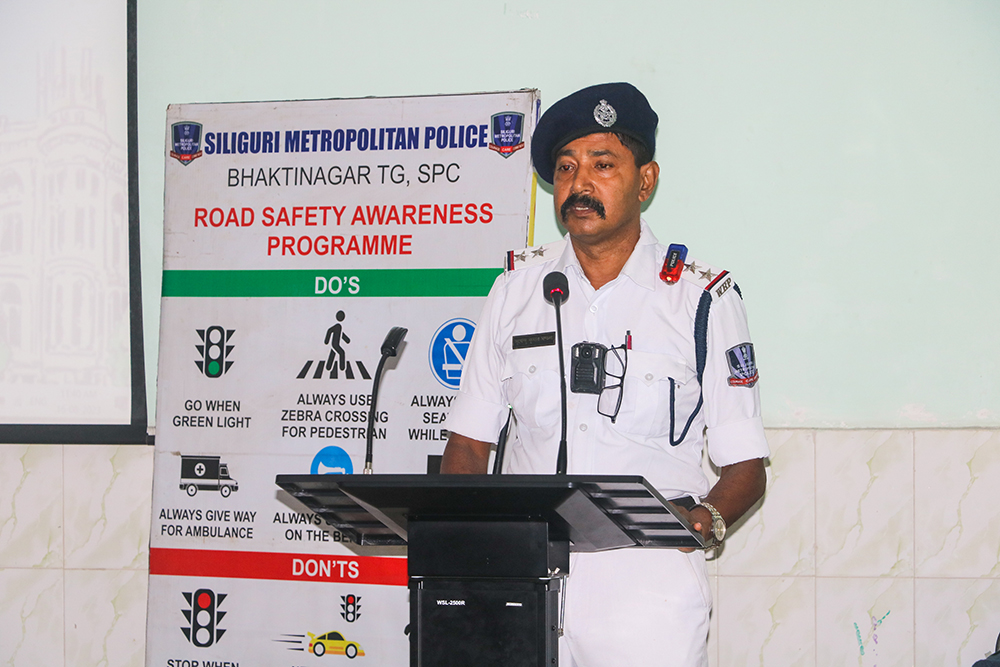 Bhaktinagar Police under Siliguri Police Commissionerate organized a Road Safety Awareness Campaign at Auxilium Convent School on August 16th, 2023 to teach students of Class IX and X traffic safety rules. The bus operators, drivers and conductors of various school buses were also invited to witness the program.
On this occasion, traffic officials of Siliguri Metropolitan Police were present. They conducted this seminar to create awareness towards growing number of accidents taking place regularly in and around Siliguri sub-division.
The objective of the workshop was to teach young students maintain safety on the road and observe traffic rules. They were taught importance of traffic signals. The drivers were instructed to drive only when the road is clear and the traffic signal shows green color. Pedestrians were advised to cross the road using the zebra crossing lines.
Road safety is the prevention of road accidents by obeying the road safety rules and regulations. The most important factor of road safety is the need for skillful and cautious driving so that passengers, pedestrians and drivers stay safe.
Road safety teaches people how to conduct themselves while driving or crossing roads. Road safety measures are aimed at reducing the risks of people getting involved in accidents in the first place.
Overall, this educational conference conducted by traffic police personnel touched the young hearts and minds of all the students. It left a vast impact on them and they took a pledge to obey traffic rules always and forever.
Friday, 18th August 2023