O B I T U A R Y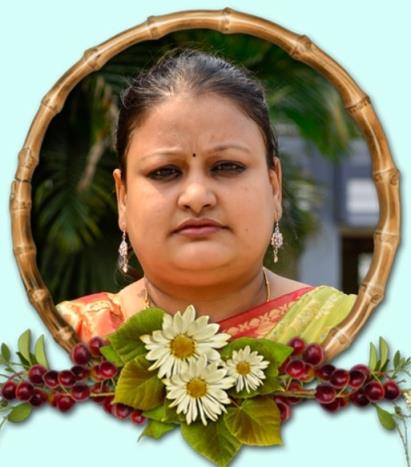 Anuradha Sharma
(1985 – 2022)
Life is nothing but a small gap between birth and death in which we laugh and cry, learn experiences and teach others, make new friends without forgetting old ones, and finally say goodbye when it is our turn to leave this world.
Auxilium paid a heart-rending tribute to the departed soul of Ms.Anuradha Sharma who breathed her last on 8th March 2022 after meeting with a cardiac arrest and left for the heavenly abode leaving everyone behind her. She was 36 years of age and is survived by her father and other family members.
With profound grief, Auxilium family mourned her death and stand beside the grieving family members at this hour of crisis.
Auxilium shall always behold the fond memories of Late Anuradha Sharma who was a hard working and committed staff member in the front office. She used to be very energetic, lively and cheerful at heart. With her departure there'll be a vast emptiness deep within everyone's heart that shall never be replenished in future. Her long association with Auxilium for almost a decade shall always be cherished. She will be missed in everyone's heart for her simplicity and goodness.
ACS prays for the repose of her departed soul and seek almighty God's abundant mercy to rest her soul in peace.
Saturday, 12th March 2022