Nation in favour of Vaccination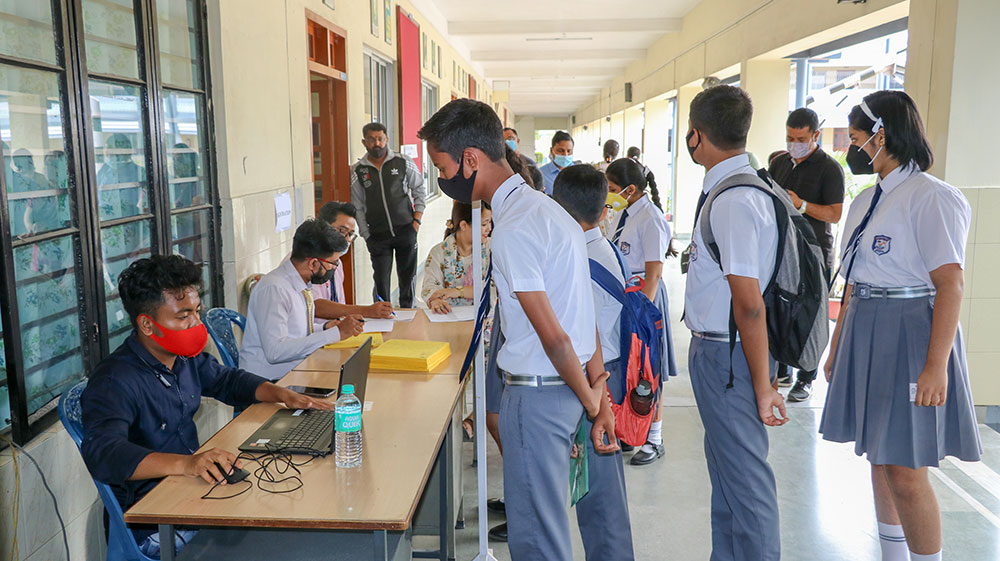 Union Government after due deliberations with scientific bodies decided to initiate COVID 19 vaccination for 12-13 yr and 13-14 yr age groups of the population from 16th March 2022, This means those who were born in the year 2008, 2009 and 2010 are now eligible to get vaccinated to combat the spread of CORONA virus.
In this connection, a vaccination programme was organized at Auxilium premises on Saturday, 9th April 2022. The immunization program was conducted in collaboration with medical practitioners under Siliguri Municipal Corporation to safeguard ACS kids between 12-14 years age group ahead of new scholastic year 2022-23.
The CORBEVAX vaccine was inoculated among the kinds for which registration was being done on the government's COWIN portal. It is India's first indigenously developed RBD-protein subunit vaccine that has been manufactured by Hyderabad-based Biological E Limited.
As far as the dosage is concerned, children will be administered with two doses at an interval of 28 days i.e. four weeks after the first dose. Initially, the first dose has been guaranteed by the school management.
The authorities have said the vaccine has gone through rigorous trials of safety and efficacy. This has been verified and tested.
In this regard, the parents are grateful to the school management and particularly principal Sr. Jaya Sebastian for having contributed towards such a noble cause to safeguard kids for better learning in a safe environment away from COVID threat.
Thursday, 21st April 2022