Mother Elizabeth Packumala Memorial Football Tournament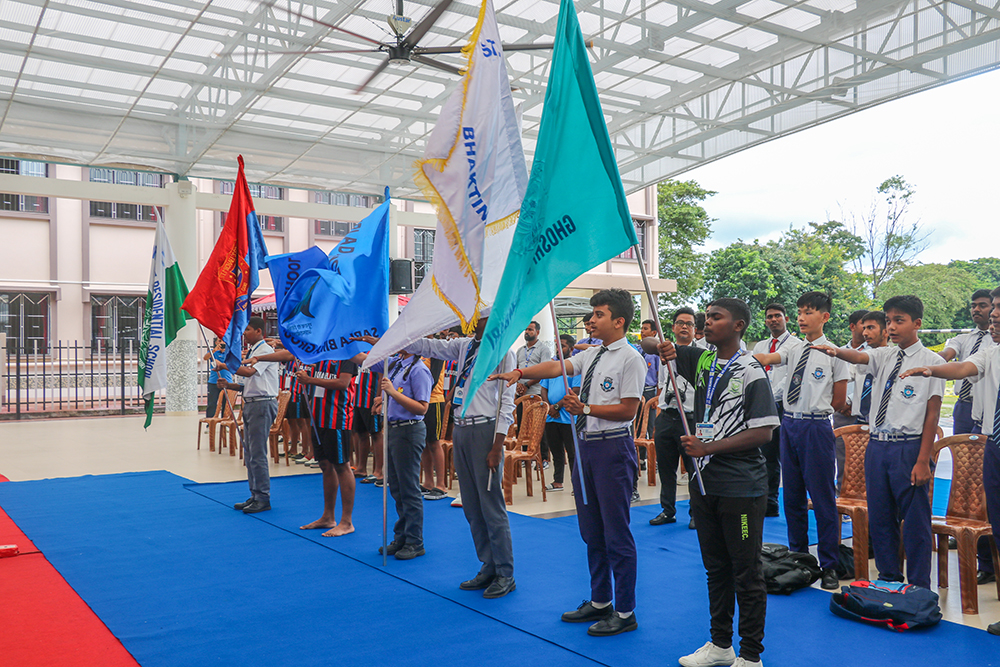 Auxilium took the pride to host the third edition of late Mother Elizabeth Packumala Memorial Football Tournament 2023 in its premises. The tournament is scheduled to span from 28th July to 10th Aug '23 in which over a dozen of teams have been invited including Don Bosco, St. Joseph Ghoshpukur, St. Joseph Bhaktinagar, St. Michael's, Jermal's, Himalayan English School etc. The main attraction of the tournament is obviously the host team, Auxilium Convent School.
Late Mother Elizabeth Packumala was one of the most veteran members of the Missionary Sisters of Mary Help of Christians Congregation. In her long association for over sixty years with the congregation, she served in various posts including the rank of Superior General for two terms. She remained to be the President of the managing committee and a well-wisher of the Auxilium family until her sad demise in the year 2017.
The colourful inaugural ceremony of the tournament in her memory took place on 28th July '23 where representatives of most of the participating teams attended the occasion with playing members & their coaches. The ceremony included prayer song, welcome speech and dance before declaration of the football tournament open by the principal of the school. Shortly after that, oath by the players was taken to uplift the spirit of the game. Players were reminded to observe necessary formalities towards exhibiting discipline & good sportsman spirit in due course of the tournament. To mark the beginning of the tournament with Mother Elizabeth's blessings, birds were released in the sky by the vice-principal of the school, Sr. Sangeeta Kujoor. On this occasion, the trophy was also unveiled for the viewers.
Starting on 28th July, the pleasure and joy of football shall last for over 2 weeks in Auxilium sporting arena. All the matches in the tournament will be officiated by professional and neutral referees from the referees and judges association.
The inauguration of the third edition of Mother Elizabeth Packumala Memorial Football Tournament is, thus, a grand success in terms of fulfilling everyone's dreams and expectations.
Wednesday, 2nd August 2023