Model United Nations St. Joseph's Bhaktinagar, Siliguri (23.07.2022 & 24.07.2022)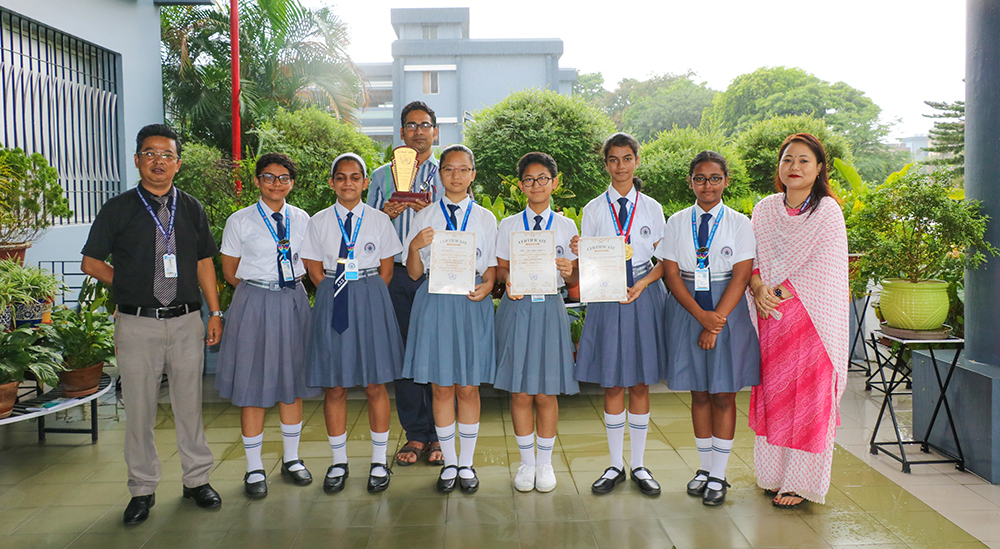 A team of students representing Auxilium Convent School participated in the Inter School Model United Nations event held at St. Joseph's Bhaktinagar, Siliguri on 23rd and 24th of July 2022 where many other schools also participated.
Model United Nations is an academic simulation of the United Nations where students play the role of delegates from different countries and attempt to solve real world issues with the policies and perspectives of their assigned country.
In this event, Soumya Srivastava and Sue Mei Lee of Class IX A along with Aditi Saha of Class VIII B were adjudged as one of the few best students in their respective arenas.
As far as their achievements are concerned, Soumya Srivastava secured a prize for being high Commending Parliamentarian in Lok Sabha whereas Aditi Saha got the special mention award representing China in General Assembly. Other than this, Sue Mei Lee received the special journalist award at the International Press. She represented China Global Television Network.
Besides this, there was a special verbal mention of three other students of Auxilium for their outstanding performance and their names are –Ahona Ghosh & Utsa Das, who represented France and UAE resp. at the United Nations Human Rights Council along with A. Mrithika who played the role of a journalist representing Al Jazeera Channel.
The students have done immensely well to win the hearts of the judges by addressing domestic and international issues like Hijab row in Karnataka, Ukraine and Taliban crisis leading to Human Rights violation, role of Russia in promoting war, Global Warming, Climate Change etc.
On this occasion, the principal of the school, Sr. Jaya Sebastian felicitated all the students with medals and certificate of merit for their exceptional performance!
Wednesday, 27th July 2022