Kyorugi Championship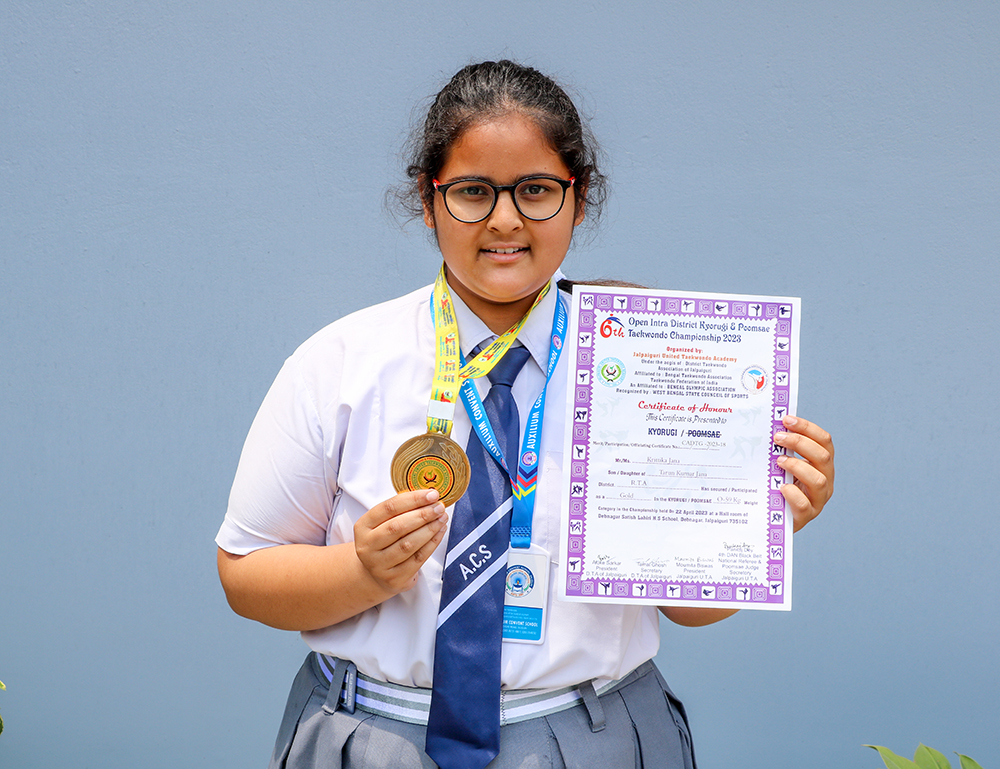 We have heard about Kyorugi which is a Korean form of Martial Art. It comes under Taekwondo and is commonly known as sparring. It is a free-form fight between two people subject to strict rules to avoid injuries and to ensure a fair competition.
Auxilium student Krittika Jana of Class VII B participated in 6th Open Intra District Kyorugi and Poomsae Taekwondo Championship 2023 and convincingly bagged the Gold medal. The event was organized on 22nd of Apr '23 by Jalpaiguri United Taekondo Academy which is affiliated to Bengal Taekondo Association, Taekondo Federation of India and Bengal Olympic Association. Here it is important to note that the organization is recognized by the West Bengal State Council of Sports.
Kyorugi stimulates brain activity, strengthens body reflexes and helps a contestant to develop skills/techniques to grow stamina, concentration, spiritual strength and energy.
On this occasion, the principal of the school respected Sr.Jaya Sebastian honoured her for her accomplishments and rendered her best wishes to do well in future.
It is indeed a proud moment for every Auxilian to acknowledge the fact that girls are progressing in the field of self – defense and combat where usually boys are ruling.
Wednesday, 26th April 2023