Inter School Debate Competition Don Bosco, Siliguri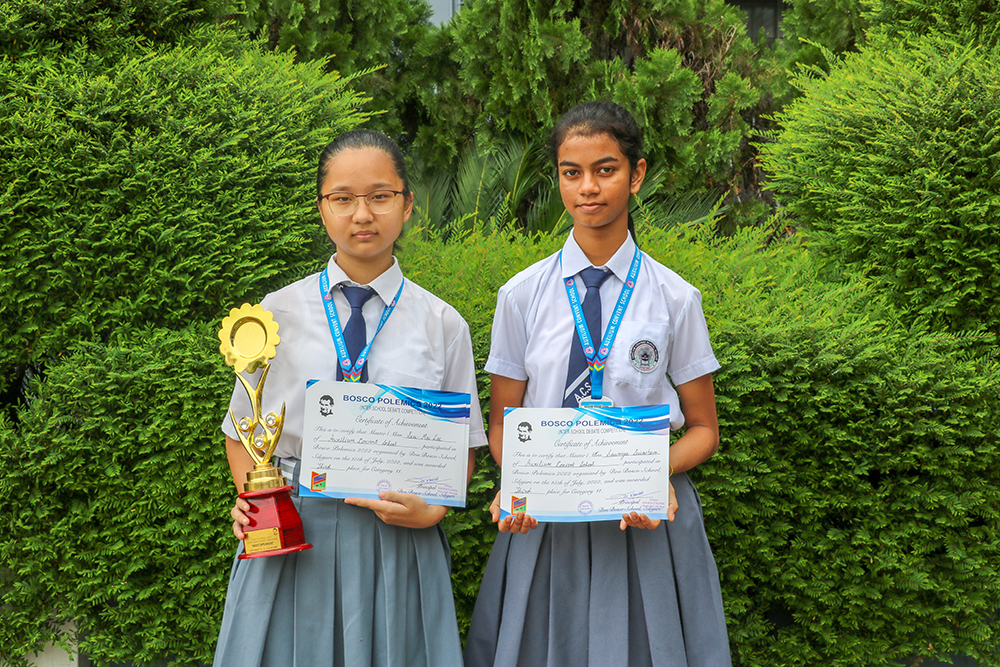 Don Bosco School, Siliguri on 15th of July 2022, organized the Inter School Debate Competition in which Sue Mei Lee and Soumya Srivastava of Class IX A participated in CATEGORY – I and bagged the SECOND RUNNER UP prize.
In this competition, students up to Class X of almost a dozen of other schools also participated. The topic of debate was – "Sports is an indispensable part of education".
In this debate competition, Sue Mei Lee was acknowledged and awarded the BEST SPEAKER in this category.
For this event, Sir Prakit Chhetri has been very instrumental to train the students all the way. He devoted his precious time for this noble cause and guided the students with acute precision.
In the cut-throat encounter, time flew with the blink of eyes and the crowd witnessing the event was absolutely spellbound at the expression of thought by the participating students and their research work on the content of the topic.
Auxilium feels proud to produce such genius minds those who remain an inspiration to all the other children for their exceptional burning talent.
On this occasion, Sister Principal felicitated the students with trophy and certificate of merit !
Saturday, 23rd July 2022