Inter – house Tunnel Ball Competition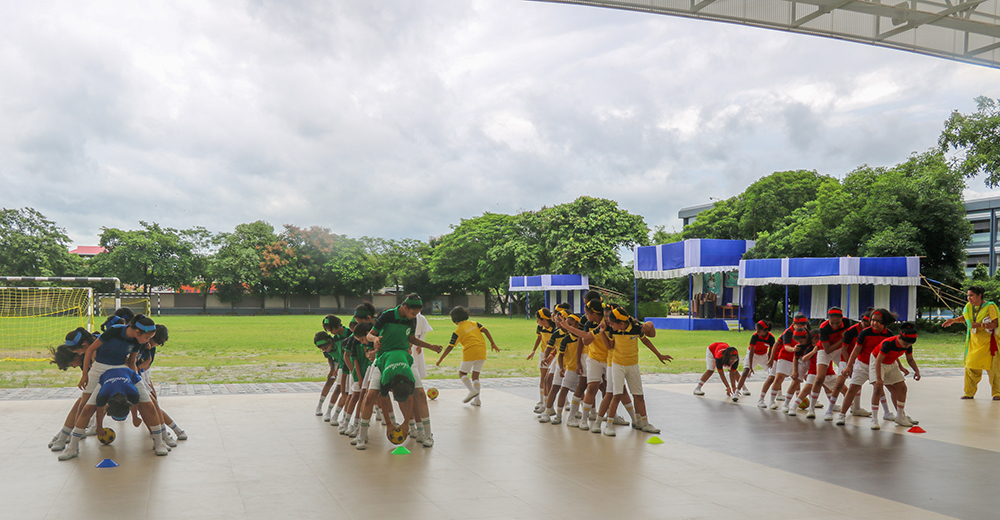 Primary wing of Auxilium Convent School organized an Inter-house Tunnel Ball Competition on 2nd Aug, 23 in which students of Class III & IV participated. The event was organized in both boys and girls category.
In this competition, the players ignited a spark of thrill in the atmosphere amidst loud cheer and entertained everyone through their outstanding performance.
This game requires the players to be divided into four teams based on their house. The participants line up in a straight line facing the same direction with their legs apart to form a tunnel. In this game the students stand with their knees bent and their head down looking for the ball as it comes through their legs. All the players in front of each line roll the ball through the team members' legs at the same time. Once the ball reaches the end, that particular player picks up the ball and runs to the start of the line and starts to roll the ball through the tunnel of legs again. The game continues until all players have had a turn and the fastest team wins.
The result of the competition is summarized hereunder:-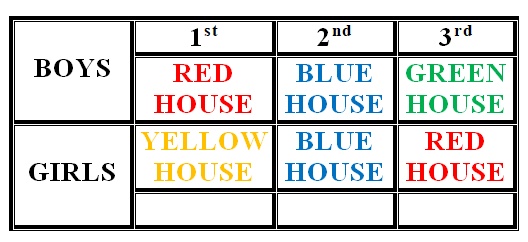 Thursday, 3rd August 2023