If Silence is Silver then Speech is Gold (Speech Competition)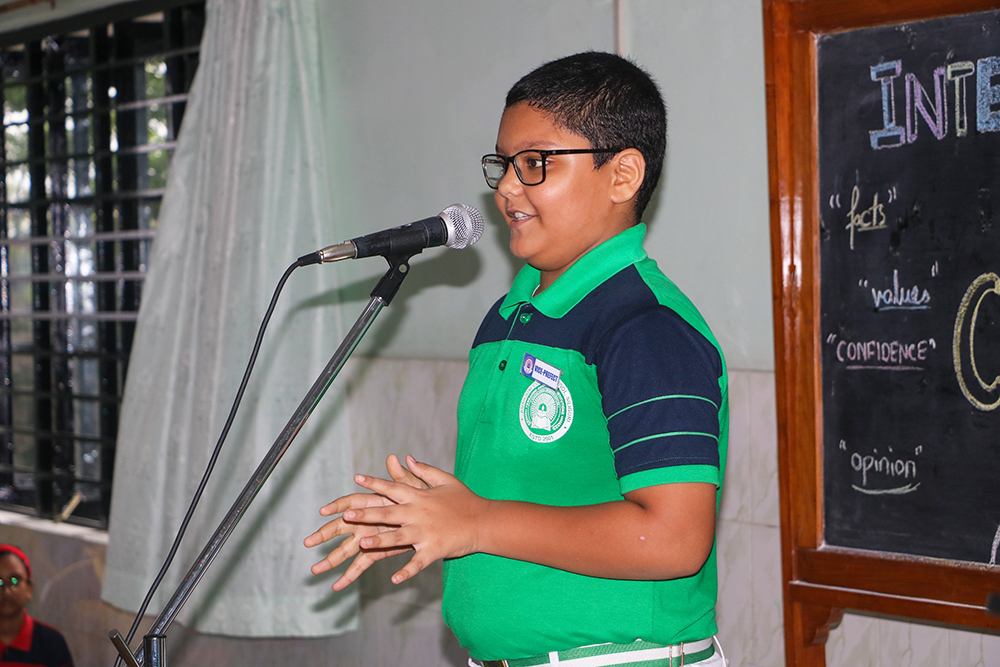 Public speaking helps accelerate children's growth as communicators and teaches them the values of diligence and hard work. Also, participating in speech contests enables children to develop a competitive spirit and learn from failures.
In 'Speech Competition', students of Auxilium witnessed a 'torrent of geniuses' who mesmerized the audience with their exceptional skill in public speaking.
In this competition, students from both the secondary as well as primary wings participated. The competition was held at the school premises on 21st July & 26th July '23 respectively. The quality of speech delivered along with the content on the given topic attracted high appreciation from all corners.
The construction of speech by the contestants along with correct use of grammar, punctuation and word selection in addition to voice modulation and overall presentation were some of the criteria on which the participants were adjudicated by the jury of judges.
In the competition, the young Auxilians displayed a great level of confidence with profound solidarity and speaking skills. This triggered a sense of deep satisfaction. Thus, today's young budding talents are, in fact, the forerunners of tomorrow's future leaders and visionaries with extraordinary oratory skills.
Thus, a general consensus can be formed that today's young and burning talents of high calibre and good speaking capabilities can turn out to be good future leaders and visionaries tomorrow.
To draw the curtain to this competition, the Principal of the school appreciated all the participating students for their exceptional delivery of speech, voice modulation and body language.
Wednesday, 2nd August 2023