ICSE Class X Topper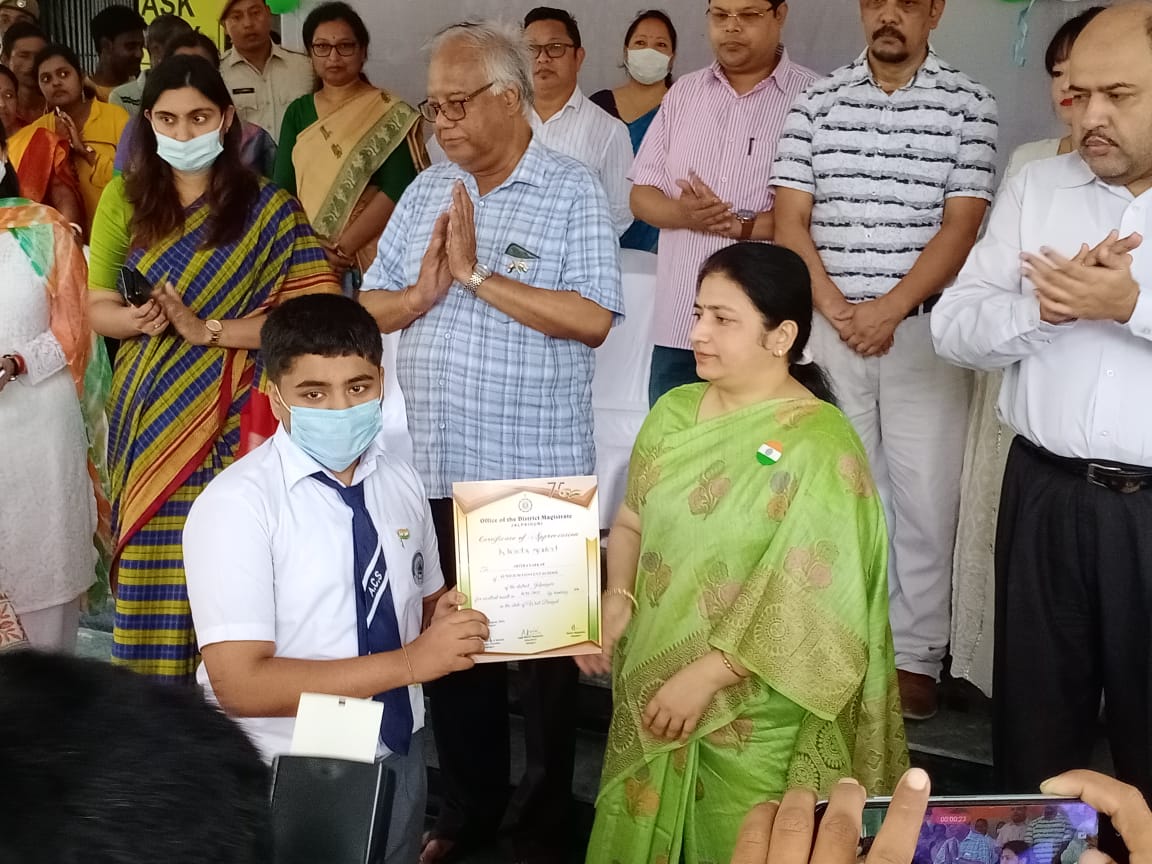 Aritra Sarkar and Shivangini Gupta of Class X batch (2021-22) unfurled the flag of Auxilium Convent School, Siliguri by putting up a brilliant performance in the board examination by scoring 99% marks each.
As a matter of achievement, Office of the District Magistrate Jalpaiguri, on the 15th of August, 2022 felicitated him for this great accomplishment and awarded him Certificate of Appreciation for attaining overall 4th rank in the state of West Bengal.
His certificate of merit has been duly endorsed by the District Magistrate, Jalpaiguri, Addl. District Magistrate (Education), Jalpaiguri and District Inspectors of Schools, Secondary Education, Jalpaiguri.
On this occasion, the concerned authorities congratulated Aritra & Shivangini for their tremendous hard-work and success.
This recognition boosted the spirit of Auxilium management and teaching faculty towards providing greater care and continued support for every learner who is a part of Auxilium Convent School.
Wednesday, 31st August 2022