Handwriting Competition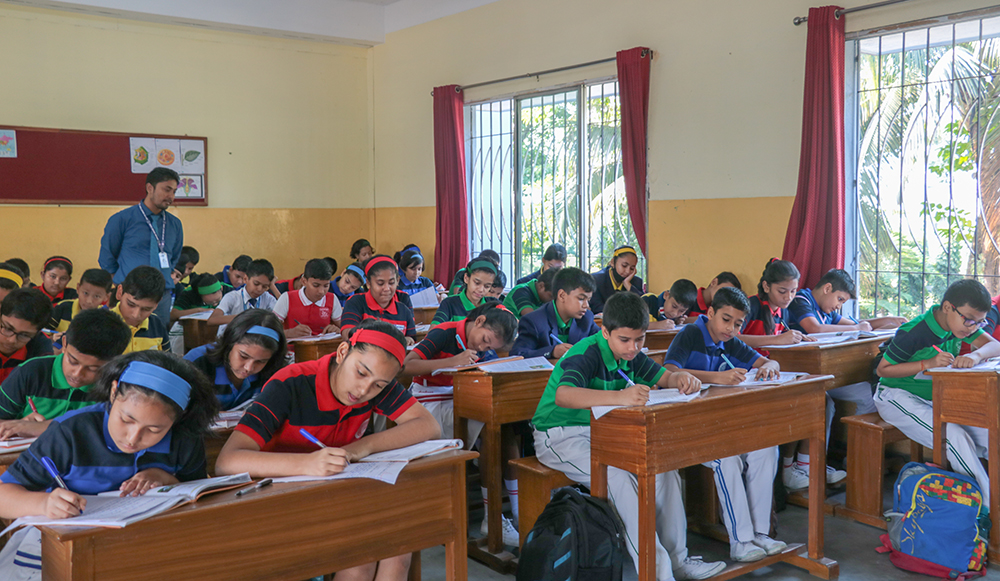 Handwriting speaks volumes of an individual. In fact, it is a personal expression, and reflects who the person is on the inside. Everybody's handwriting is unique, just like one's fingerprint.
Auxilium Convent School organized Handwriting Competition on 9th November '22 for the students in the secondary section from Class VI to IX. In this competition, Class V students were excluded since they had already participated in the month of July along with the students in the Primary wing.
In this competition, three of the best handwritings of students from various sections were picked up and compared with rest of the students of the same class but in different sections.
The class-wise winners were decided after comparing the handwritings of various children. In this selection, the co-coordinators and teachers played a crucial role to decide the most beautiful handwritings.
All the winners who got 1st, 2nd and 3rd prize were felicitated by the principal during assembly. On this occasion, Sr. Principal congratulated all the winners and emphasized on cultivating a habit of writing in cursive which in fact is the key to success in student life. In the life of a learner, a good handwriting plays a significant role in mark accumulation and personality development.
Tuesday, 22nd November 2022