Felicitation of Sattik Bhaumik (15.08.2023)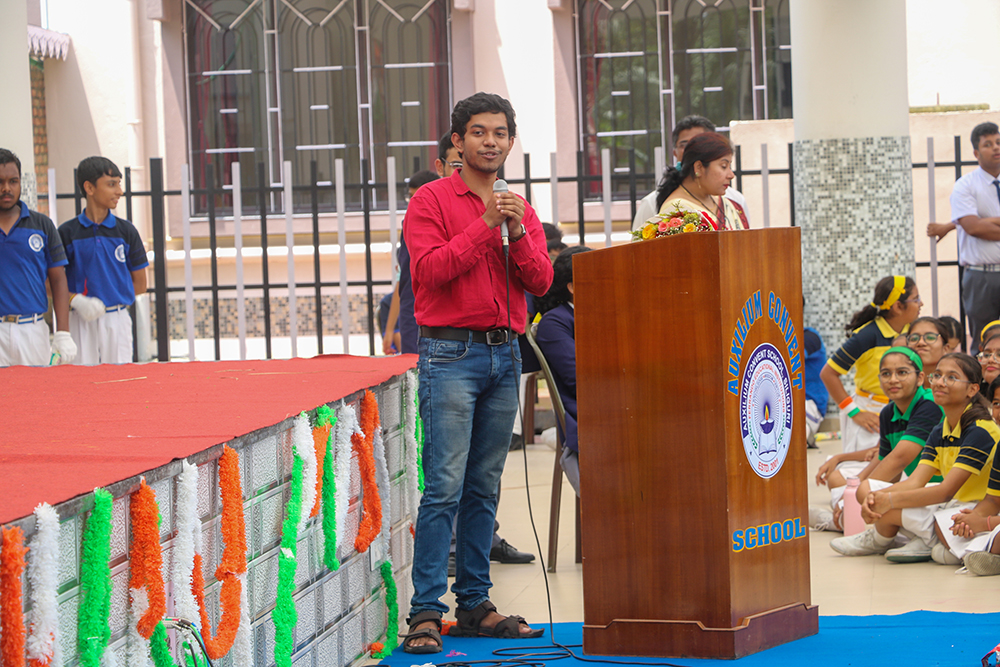 On the occasion of the celebration of 77th Independence Day, the Principal of Auxilium Convent School felicitated Sattik Bhaumik, an alumnus of the institution. He was a student of 2020 ICSE batch who is regarded as one of the best the institution has ever produced.
In a short span of time, i.e. from standard VIII to Class X, he appeared in over 40 Olympiads including International Space Olympiad where he secured 10th rank internationally. Besides this, he also participated in International Astronomy and Astrophysics competition where he was a 3-time consecutive finalist with a silver honor.
In Class XI, he participated in the International Asteroid Search Campaign conducted by organizations like NASA, PAN STARRS, Harvard etc. to hunt for asteroid and also managed to find one.
In Class XII, he participated in Research Discovery Program where his papers were selected by International Astronomical Union. Last year, his articles were published by Harvard University and MIT graduate students in the Journal of Emerging Investigators.
Recently Minerva University has offered him scholarship for double bachelor's degree in Physics Astronomy and Computer Science with Artificial Intelligence and Data Science.
University of Arizona has offered him to pursue integrated Master's-Ph.D. in Observational Astronomy and Cosmology.
Very soon he shall be heading for United States of America to pursue his higher studies.
The principal of the school, Sr. Jaya Sebastian congratulated him for this immense academic success and rendered her best wishes on behalf of all the Sisters, teachers and students towards a golden career in future.
Friday, 18th August 2023