Ethnic Day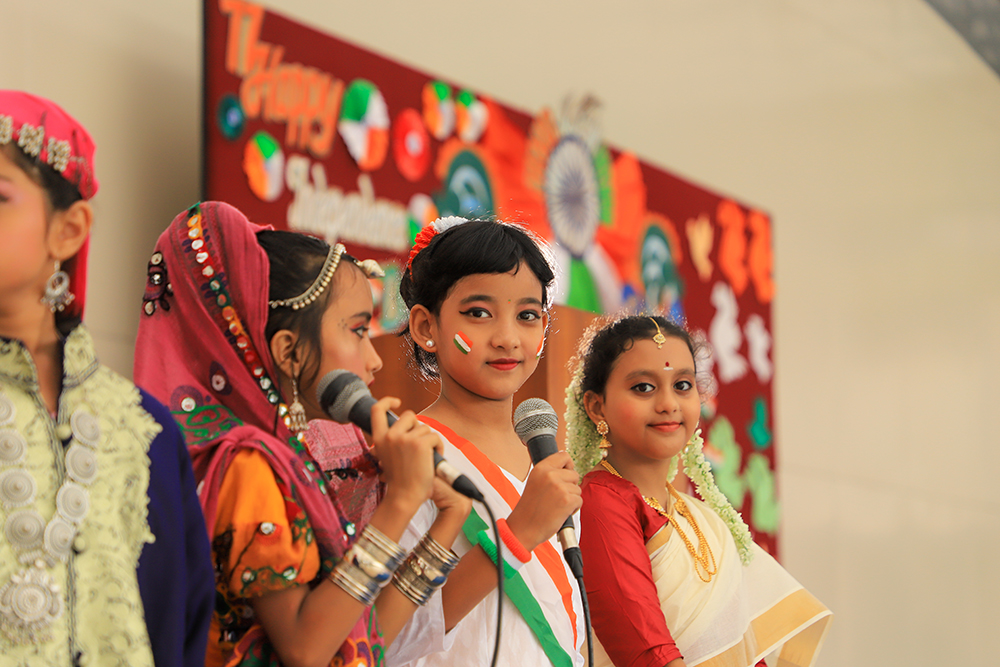 Ethnic Day was celebrated in the primary wing of Auxilium Convent School on 14th Aug, 23 as pre-Independence Day celebration in which students of all the classes from I to IV participated.
Ethnic Day aims at celebrating different cultures and ethnic groups in our country. It helps people to uphold and cherish the traditional and cultural roots and promote the true essence of age-old customs that help to depict unity in diversity.
In this event, students of all the four houses participated depicting different ethnicity. Blue house students were assigned with the job of portraying the beauty of Rajasthan whereas Green house group represented ethnicity of Arunachal Pradesh. Red house was entrusted to showcase the diversity of Kerala while Yellow house exhibited the culture and tradition of Kashmir.
The occasion was adjudicated by some of the alumni of ACS who were invited to act as judges and rate the students' performance. They motivated young learners for their team spirit and encouraged each one of them for their exceptional talent.
The occasion was witnessed by both Sister Principal and vice-principal who appreciated all the participants for their magnificent performance.
Friday, 18th August 2023