Auxilium bid adieu to Sr. Sini in a tearful farewell, May her spirituality and teachings remain forever and dwell, We salute her good-works accomplished in a spirit of service to the Lord, May her 'Mission with a Vision' face no difficulty or odd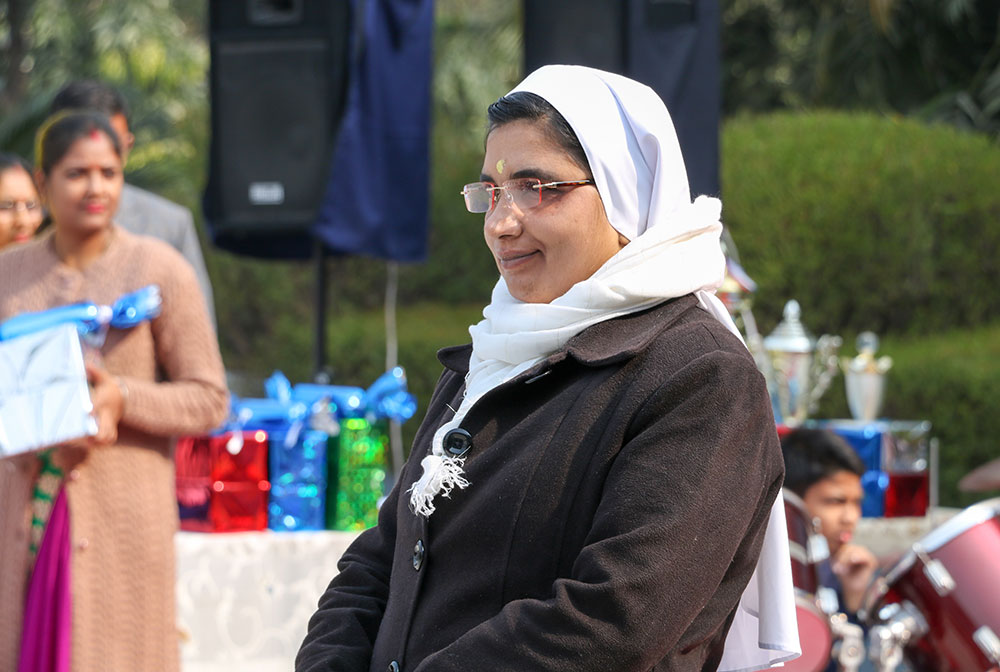 Students and staff members of Auxilium Convent School, Siliguri bid adieu to dear Sr. Sini Mathew from her services from the designation of the Principal on 5th of February 2020 in a heart-melting, emotional and tearful ceremony. On this occasion everyone recalled fond memories related to the reminiscence of her work in the past one decade spent at Auxilium as the principal of the school.
Henceforth, she will work as the Provincial Superior of the Kolkata Province and will be assigned with the duties and responsibilities like reaching out to the needy people in the underprivileged sections of the society, missionary evangelization, spread of education, caring for the young at risk, healing ministry, setting up of centers for the aged and differently abled people, establishment of vocational training centers, etc.
She served as the principal of the school from year 2010 to year 2020. During her tenure as the principal of the school the institution reached the zenith of its achievements and glory. Under the umbrella of her loving care and affection, she generated a lot of positivity among everyone through her spirituality with devotion, strictness with laxity, caution with positivity, intelligence with smartness and fidelity with honesty and obedience.
During her tenure, the 2011-'12 batch of Class X students was the first to appear ICSE examination under Auxilium banner. In the past few years, under her supervision and guidance, the overall school result in ICSE has been praiseworthy. Besides this, the institution has been at the center of all other educational hubs in the map of Siliguri due to her relentless efforts to raise the standard of teaching and quality of education. Among students, she emphasized on having good principles and ethics, honesty, hard-work, discipline, charity and all the other positive aspects that a missionary school tries to inculcate among young learners. She will reside in the hearts of thousands of people due to her love with concern for people around her and sacrifices with contentment for the betterment of the school.
The transfer of Sr. Sini Mathew from her services at Auxilium may have created a vacuum but she'll always reside as a messenger of 'Wisdom & Love' who has left everyone 'Happy and Smiling' through her leadership qualities, kindness, firmness and fair justice. She'll be missed dearly at school in the coming days.
Tuesday, 11th February 2020