ACS Fete 2023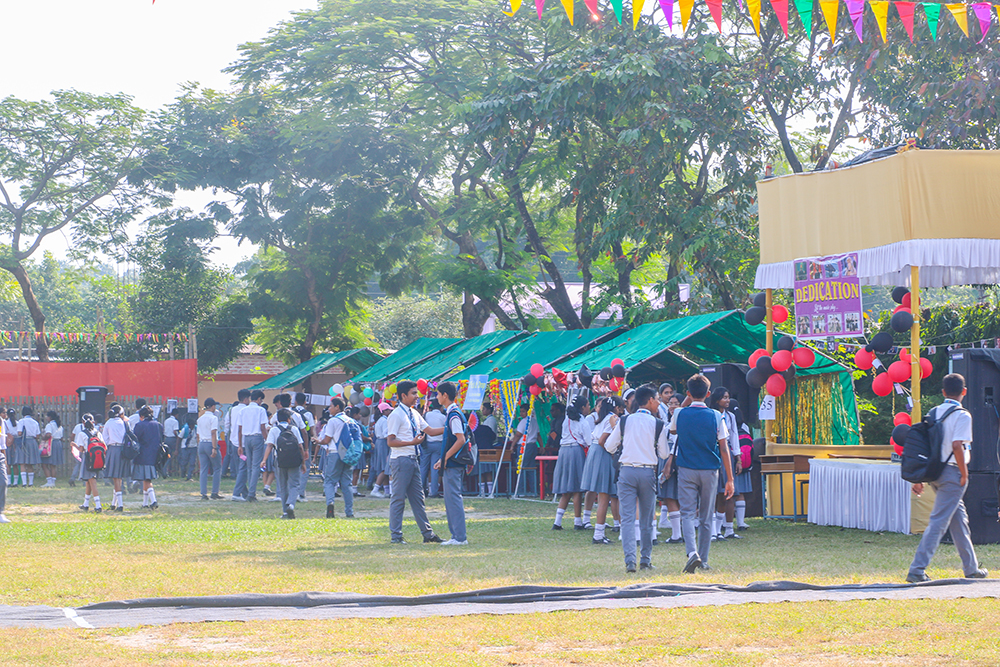 Auxilium Convent School organized the Annual School Fete on 4th of Nov '23 at the school premises amidst huge fun and excitement.
On this occasion, the respected Principal of the school, Sr. Jaya Sebastian declared the Annual Fete Open for the Parents, visitors and students by cutting the ribbon. This was followed by release of colorful balloons by the Administrator, Sr. Regina Murmu which symbolizes sending prayers and messages of love and peace to heaven above for the success of Auxilium Annual Fete, 2023-24.
The school was dressed up for the occasion as each member of the Auxilium family was geared up to witness the fun and amusement. Some of the events and attractions viz. game stalls, song dedication counter, food corners, product display by sponsors, banners, hoardings, etc. marked the occasion with unforgettable memories. Everyone waited for the countdown as such a mega-event comes once annually.
The bliss and ecstasy sky-rocketed within minutes after the fete was declared open and the echoes of laughter were heard from every corner of the school ground. The fever was running high under the Auxilium sky and the desire to captivate the moment forever was making every heart beat fast. Joy sprang in the form of smile at the corner of every face.
The crowd got thicker as the sun rose high. The people swayed to the beat of music in the warmth of the sun. Little Jacks and Jills were seen running up and down the meadows to reach for their favorite stalls and counters to grab hold of all the fun and excitement. The rave-up euphoria became a dream come true to witness. For children, it was like the one which they can only think of in a fairy tale. Dear Sisters in the management and teachers in Auxilium family left no stone unturned to ensure joy and happiness in every nook and cranny of the fete arena that was organized especially for the children and their parents.
Tuesday, 7th November 2023