Academic Excellence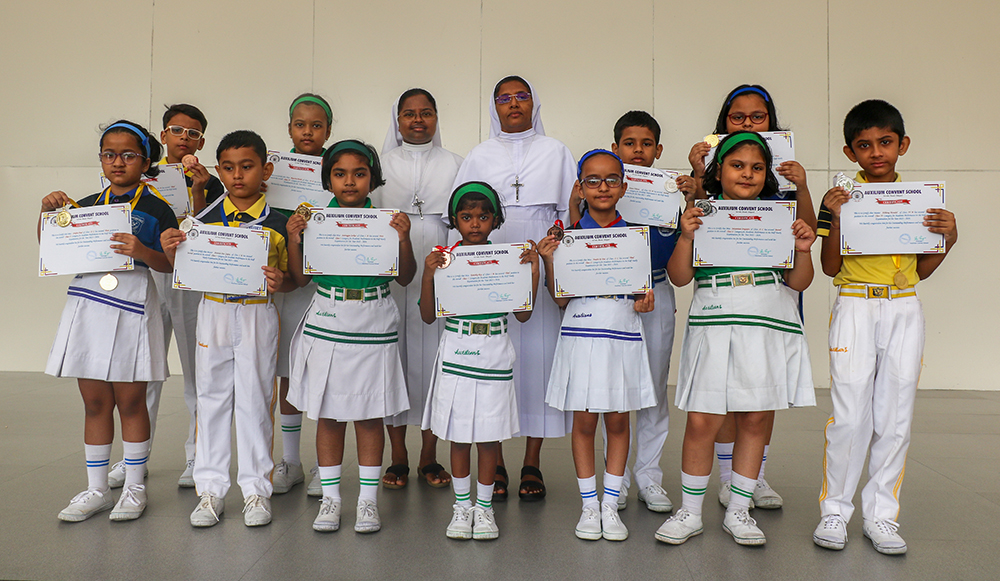 A long association of teachers and students, in school, often lead to an eternal bond of love and affection. The gratitude and respect formed within the hearts of students come out of faith and trust which they put in their teachers. Their prosperity and progress in studies is the ultimate story of success that unfolds in the test of time.
Half Yearly Exam 2023-24, at Auxilium Convent School, saw some amazing scholastic results by students in all the classes. Their indefatigable effort in the field of academics was acknowledged and the students were felicitated with medals and certificates. Credit goes to the Sisters and teachers for their relentless efforts in nurturing and guiding them on the road to success towards a better future. This incredible feat of academic achievement would not only stir the motivational strategies of other students in the school but also shall fill the hearts and minds of teaching instructors with a sense of pride.
On this occasion Sr. Principal congratulated all the overall rank holders and advised them to strive for better performance in the future.
In this ceremony the winners of Spell Bee and Debate competition were also felicitated.
The overall rank list in all the classes is mentioned hereunder: -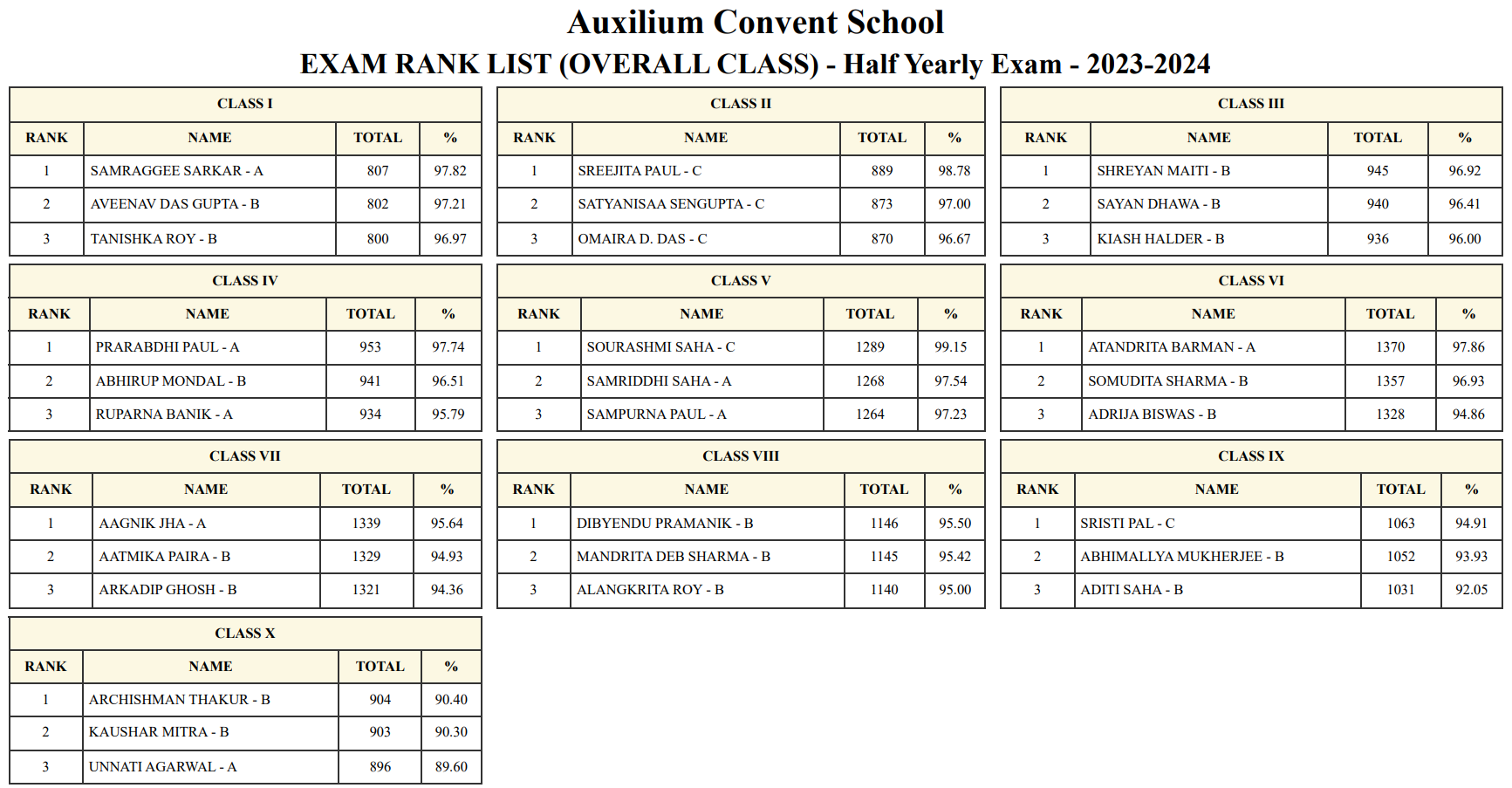 Friday, 20th October 2023