आज़ादी का अमृत महोत्सव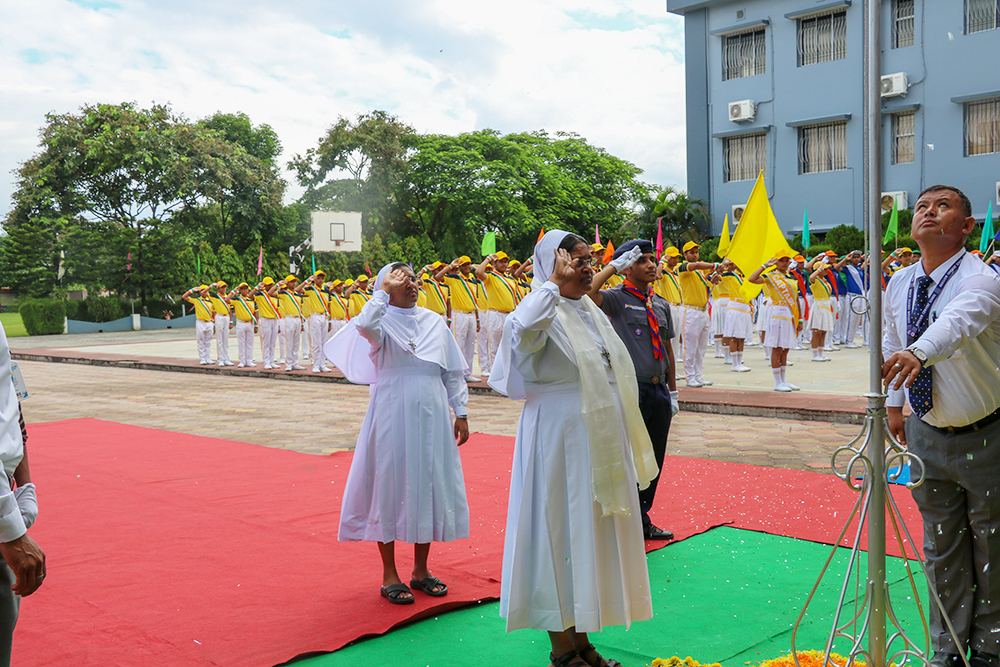 India celebrated 75th Independence Day nationwide on 15th August. Auxilium too, carried its tradition forward and got united under the spirit of nationalism amidst a beautiful program in school. The centre of attraction was obviously flag hoisting by the chief guest of the day, Sr. Catherine Joseph, who is the General Councillor for Education in the MSMHC congregation and travelled all the way from Guwahati for the Independence Day celebration.
Hoisting of the national flag was followed by a high quality march past by the boys and girls of various houses who delivered a message of unity and strength. Students in the Scouts and Guides group also participated in the march past.
In her speech, Sr. Catherine motivated the young learners to offer incredible sacrifices through hard work and dedication so that the people of the nation may be awakened from the slumbering of illiteracy and ignorance.
To ignite a spark of thrill in the atmosphere, plenty of events such as group dance, patriotic group song, demonstration of the ethnic and Bio diversity of Assam, spectacular illustration of Punjab and the Jallianwala Bagh Massacre etc. were showcased by the students of Auxilium.
Overall, there was a great deal of fun and excitement in the student's arena throughout the programme. The real message of true independence was successfully delivered so that in future these young minds can serve their motherland and her people with academic excellence in the field of education, science and technology, art and culture, economy, politics, sports, media, etc.
Wednesday, 17th August 2022